Update: Amber Alert Victim Brought Back to Little Rock
By: KARK 4 News
Updated: July 29, 2012
Update: (10:00 a.m. Sunday)


Little Rock police say they've brought the victim of last night's Amber Alert back to Central Arkansas.
The child is now in the custody of the state while arrangements are made for future care.
Update: (10:45 p.m. Saturday)


Arkansas State Police inactivated the Amber Alert for missing 12-year-old Amber Whitlow.
Little Rock Police tell KARK 4 News Amber and the suspect in the case, Antonio Whitlow, were located in Memphis near the Beal Street area.
Both Amber and Antonio are in police custody in Memphis. Amber does not show any signs of physical injury.
According to a news release, Little Rock detectives will be traveling to Memphis tonight to pick up both Amber and Antonio.


Original Story:

The Little Rock Police Department has requested activation of a Morgan Nick Amber Alert, Level 2. Point of contact for additional information is Lt. McClanahan who can be contacted by calling (501) 371-4660.

Amber Whitlow (click here for related story).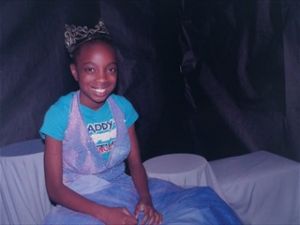 Age and/or DOB: 11/1/1999
Missing Date: 7/28/2012
Missing from City: Little Rock
Missing from County: Pulaski

Sex: Female
Race: Black
Height: Unknown
Weight: Unknown
Hair: Unknown
Eyes: Unknown
Complexion is described as: Unknown

Circumstances
Abduction from a possible homicide.

Last seen wearing Knee length blue jean shorts, light blue short sleeve shirt..
Associated Adult
Antonio Whitlow
Age: 33
Last known address: 2820 Zion Street, Little Rock
Race: Black
Sex: Male
Height: 6'03"
Hair: Black, short
Eyes Brown
Complexion is described as: Dark
Last seen wearing: unknown
Missing infant/child/minor may be traveling in: 1990's 4 door, black over blue Lincoln, with chrome luggage rack, chrome trim around doors and chrome wheels.

Anyone having information should contact:
Little Rock Police Department (501) 371-4660
Comments